Serious runners only please
We are assembling a small group (20 maximum), of active or former military personnel or dedicated athletes to comprise a core team of runners committed to a 3-day 140 mile tribute run from Fort Wayne to Indianapolis. The run has a specific timetable for each marker throughout each day. Runners need to be flexible, willing to run on any given day and when needed. RAIN OR SHINE.
Runners will run approx. 1 mile for every Indiana fallen military hero who died while serving during the current war on terror, stopping to salute and give tribute by name at every Hero Marker, briefly greeting family, friends and comrades who may be waiting nearby. Stopping no longer than 90 seconds each.
Each runner must be physically capable of a consistent 8-9 minute mile for 2 mile legs. Core teams will regularly rotate over the 3-day period. We are not looking for quantity of runners but a solid team dedicated to the remembrance of those who gave their lives and their families. This route will be grueling at times because the trail winds through many hilly areas as we in Indiana. A specific pace must be maintained in order to timely greet waiting families.
If you are interested in becoming a part of our core team or be a drop-in runner contact us at, Indiana@RunfortheFallen.org.
Meet This Year's INDIANA
CORE RUN TEAM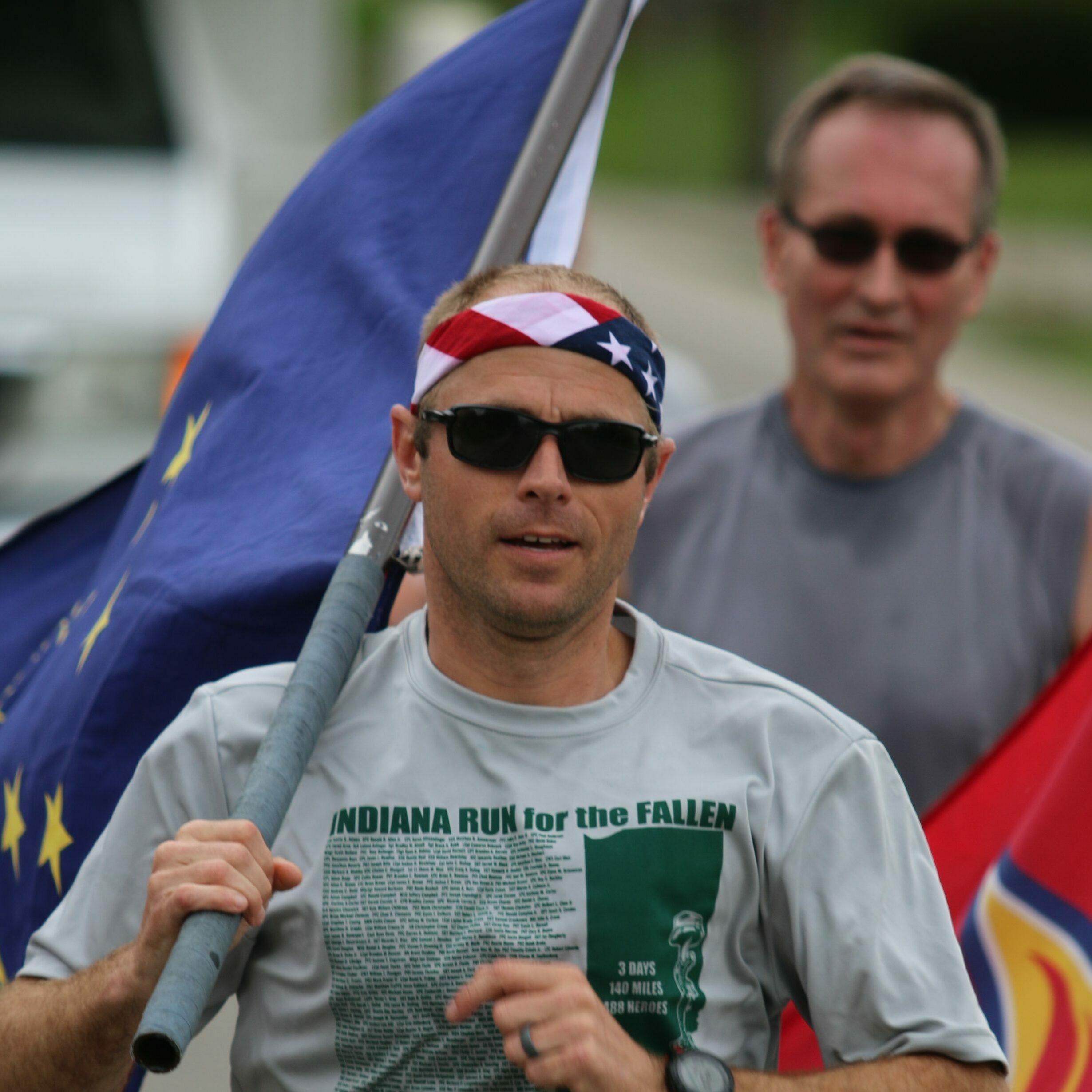 I am from Winamac Indiana. It is an honor for me to be able to run these miles for those who have paid the greatest sacrifice for this great country. My heart goes out to the friends and family members of the fallen heroes that we are honoring with this event.
Being a runner for the Run for the Fallen is an honor and something that I have wanted to do for a couple years now. It means so much to me to pay my respects and acknowledge those who have paid the ultimate sacrifice for our country.
In 2022, I ran the last day of the journey with the Indiana team. It was an emotional and inspiring experience. As a daughter and sister of Navy veterans and granddaughter of WW2 Army paratrooper veteran, I am humbled to run and honor our fallen Hoosier heroes. I run alongside the loved ones of SSgt Tyler Fox. I pay tribute to his ultimate sacrifice and the sacrifice of all the brave fallen. I am thankful for the opportunity to participate again this year!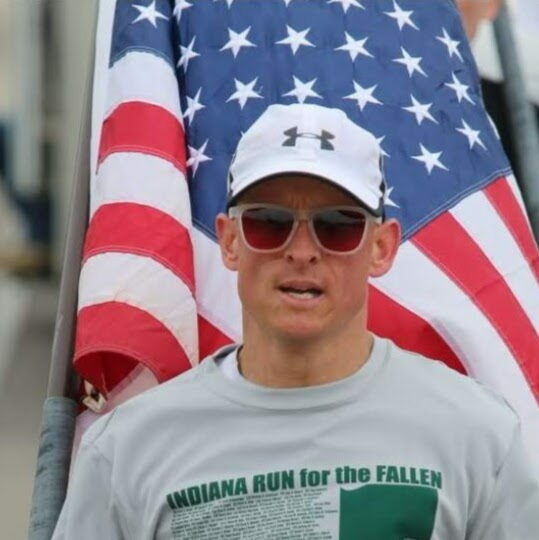 Running for this cause to honor and remember our fallen heroes is to show my gratitude towards their ultimate sacrifice. It is the least I can do to show my appreciation to these heroes and their families.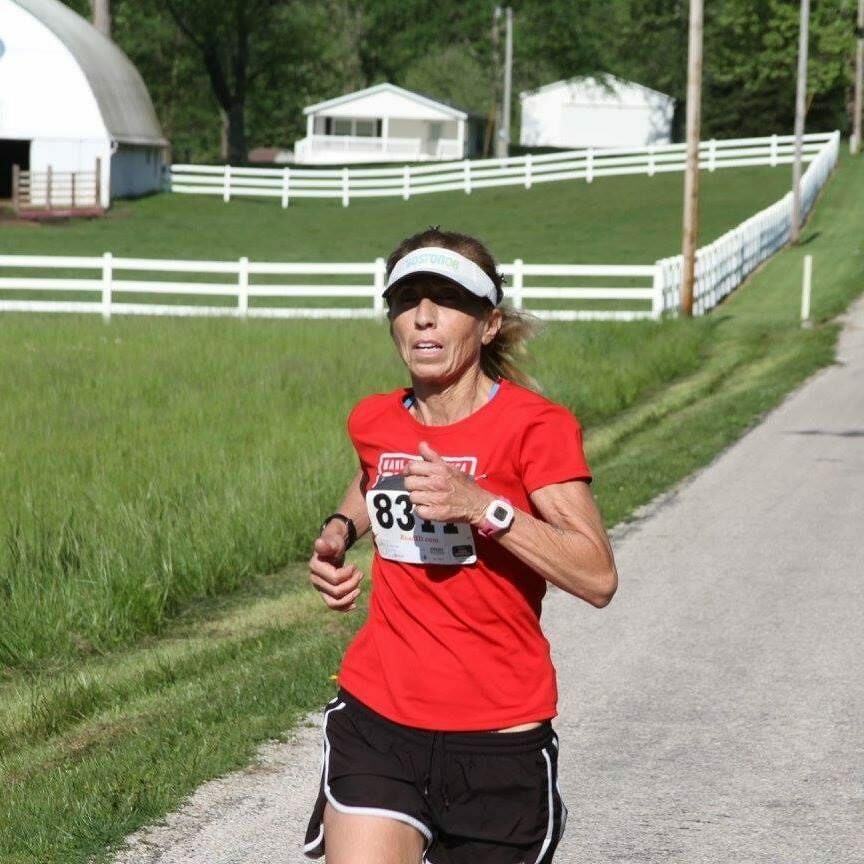 I was in the US Army from 1981-88. I had several of my family members in the military including my grandpa (Army) WW1, Dad (Navy) WW2, and my son (Army National Guard) who was stationed in Iraq in 2009. I ran for America's Run for the Fallen in 2018 and then for Indiana in 2019. This is an honor for me to run for those who have given the ultimate sacrifice. My heart goes out to their families.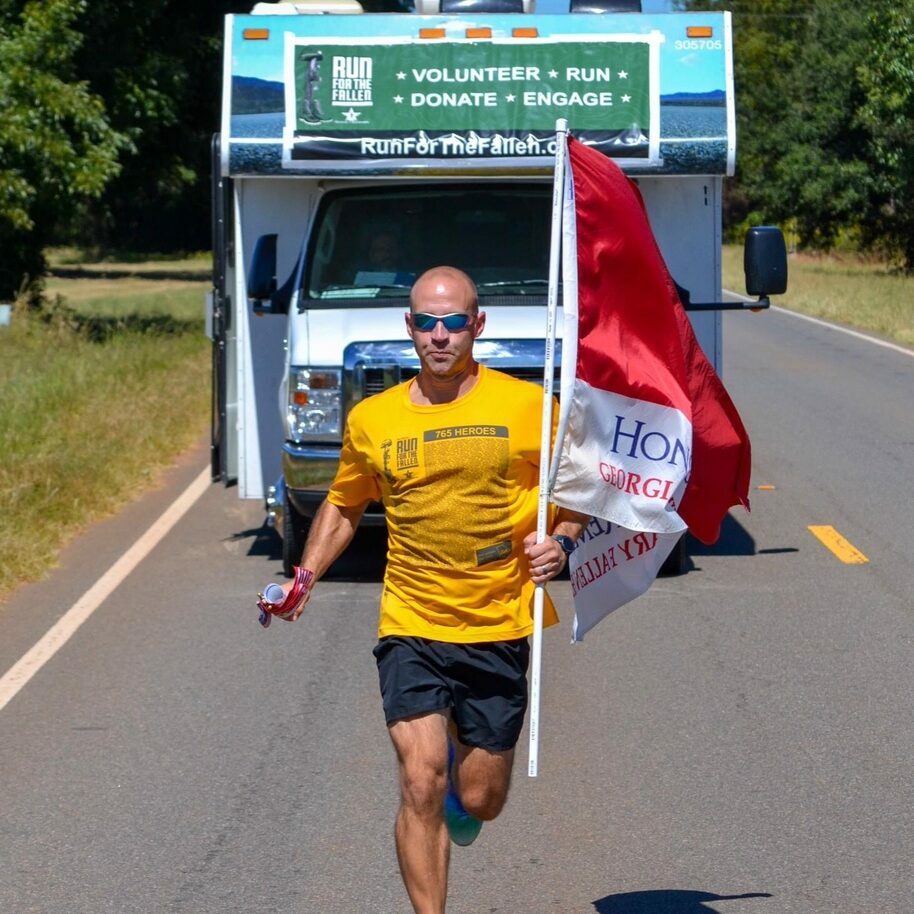 Being a core runner for Run for the Fallen is a true honor and an incredible way to show respect to those who have paid the ultimate sacrifice.  Participating in the 2022 Virginia and Georgia Runs for the Fallen were two of the most rewarding experiences of my running career.  I currently serve in the Air Force, but I am originally from Greenwood, IN, and I am thankful for this opportunity to participate in my home state and honor our fallen Hoosiers.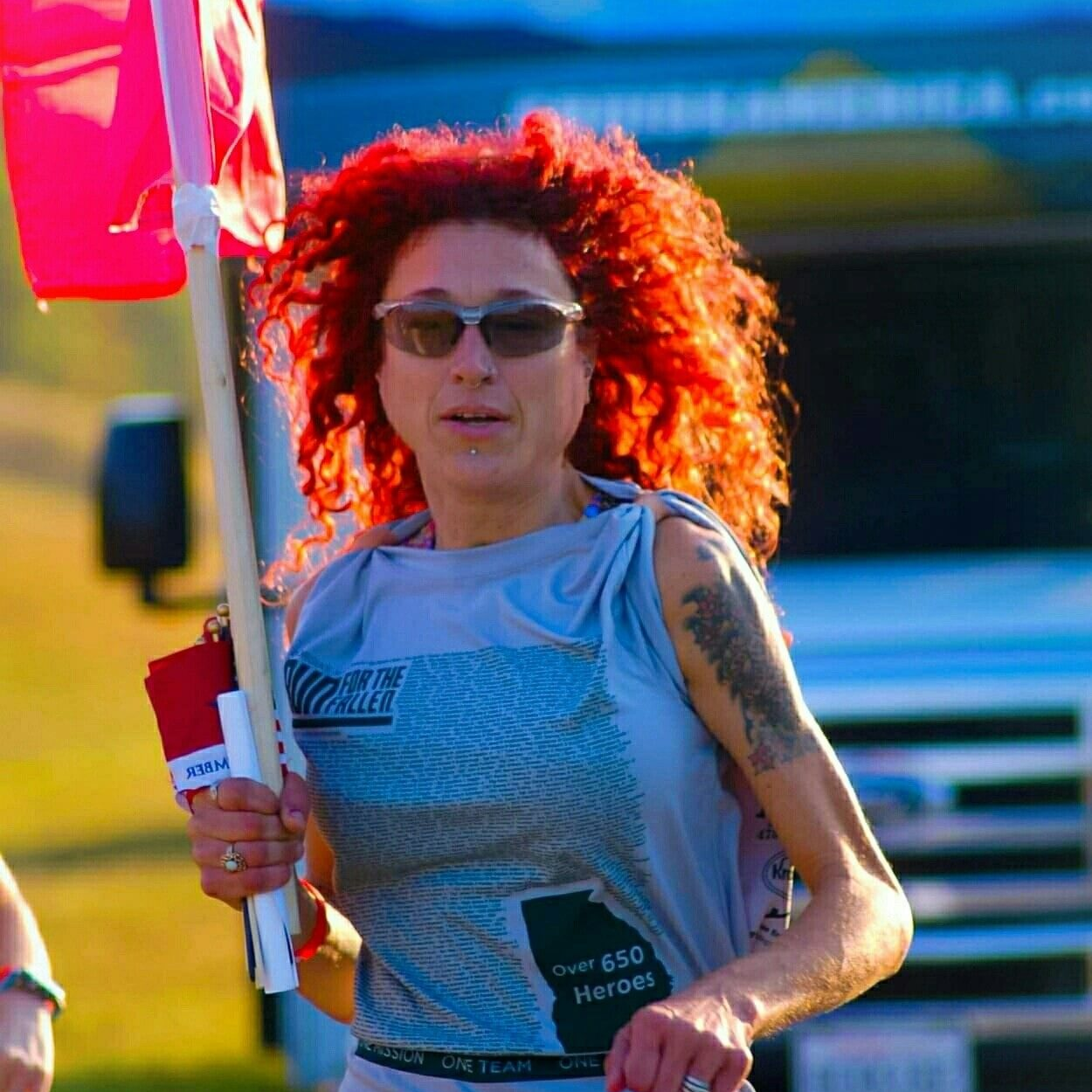 I am a busy mom, wife and manager of NWI Veterans Village, a housing community for veterans in Gary, Indiana. I am a dedicated supporter of our military community, and an avid distance runner. 2022 is my fifth year as a participant in Run for the Fallen. I learned about the Run for the Fallen and Honor and Remember organizations through a good friend and running partner. I joined the RFTF Team during America's Run for the Fallen in 2018, as they traveled through Indiana. I genuinely look forward to our journey from Fort Wayne to Indianapolis each year. I believe this unique mission fosters patriotic unity, and a tangible opportunity for our communities to honor our heroes' and families' sacrifices.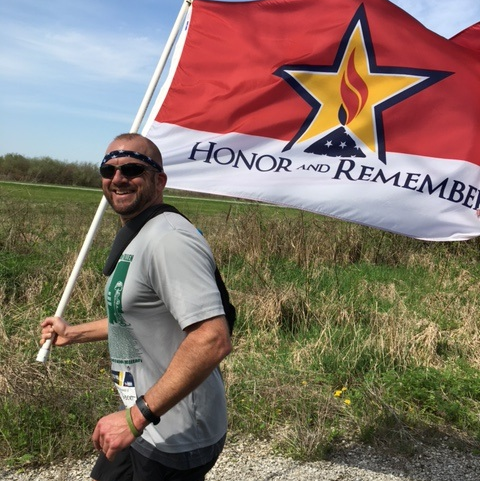 Core runner starting in 2018 with America's RFTF, helping complete a one-day segment in Indiana as well as traveling to Washington D.C. for day 120, the final mile into Arlington National Cemetery.  A son of a Vietnam Veteran, a patriotic citizen who volunteers with Indiana Patriot Guard Riders, among other endeavors.
What keeps me wanting to continue to be a part of Honor and Remember, particularly the Run for the Fallen, is Lance Corporal David K. Fribley, U.S.M.C., Killed-in-Action on 23-Mar-2003.  His dad was my track coach and today, Coach and his wife live about a mile from me.  I run with the flags up for David and for all of those who have given their life for our Freedom, to never Forget, to Honor and Remember each and every one of them.
I am thankful to be joining the Run for the Fallen family as we bring honor and remembrance to Indiana's military fallen and their families.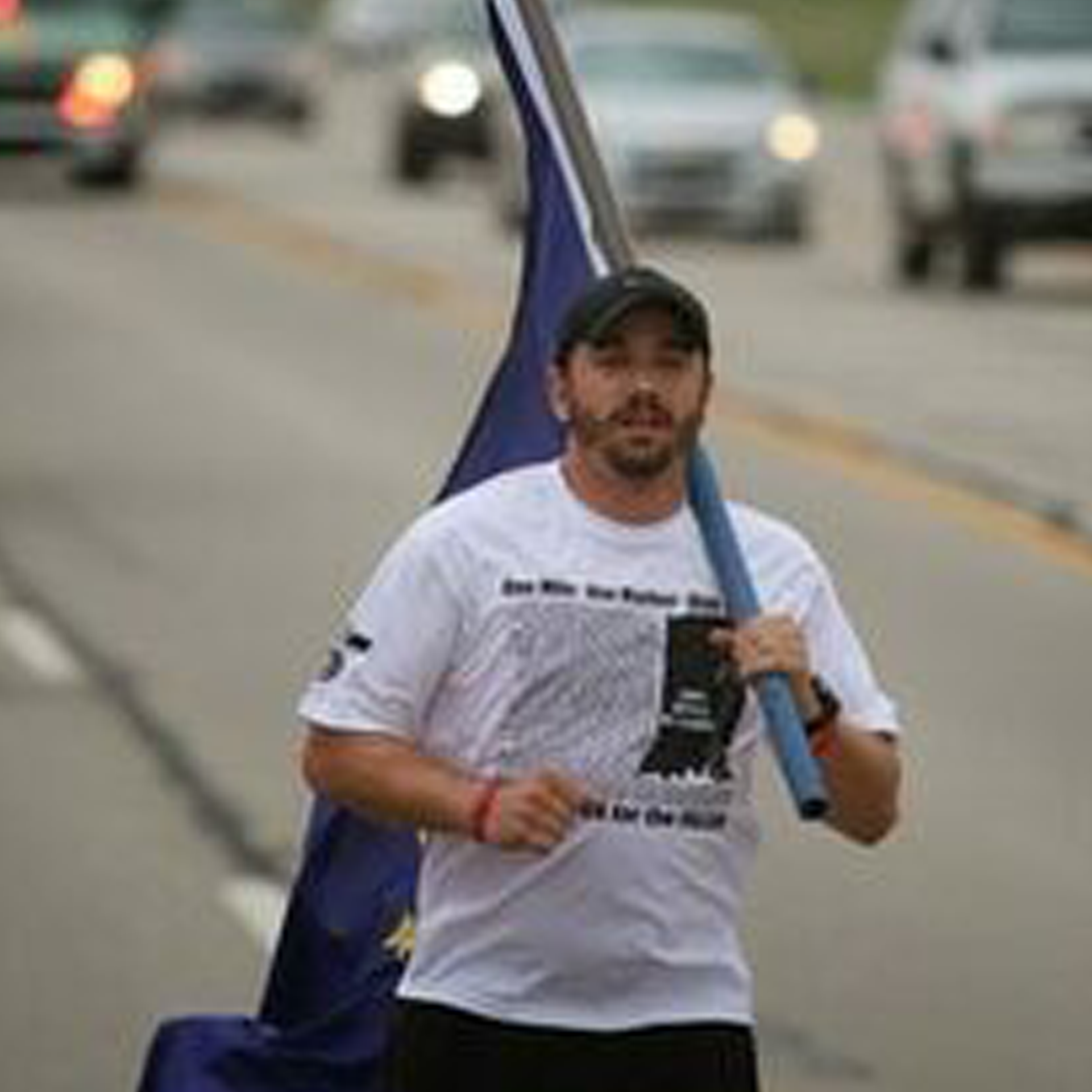 It is truly an honor and a privilege to run these miles, so that the friends and families of our fallen Hoosiers can hear their service member's name called out loud. Years pass us by and memories fade, but the pain never goes away for these Gold Star Families. This run is special and important to me, because we want those families know that their loved ones are not, and will not be forgotten.
I am Kathy Labus. I am a daughter, wife, mother, veteran and runner. Indiana run for the fallen is one of the most meaningful parts of my of running, along with pushing my son! Using my legs for others and giving running over to others has been the best part of the sport for me/us.
​I am from Fort Wayne Indiana. I served in the Marine Corps from 1987 - 1991 and was deployed to Desert Shield and Desert Storm. It is truly an honor and privilege to participate in this event to honor and remember those who sacrificed everything and to hopefully help be a part of the healing process of those surviving family members who have experienced such a great loss.
Running was an activity I was able to share with my brother, SSgt Tyler Fox. After he died in 2017, we were introduced to Run For The Fallen during the Across America run in 2018. Running to honor the lives of those who sacrificed their lives for this country has been a humbling experience and I am honored to have the opportunity to participate this year.
I run for my brother who was a Marine and took his own life after serving 10 years. I also run for all my military brothers and sisters that have not made it home. I run to Honor and Remember.
My name is CR Dillon. I am a Army National Guard veteran and father of 3 from Wabash, Indiana. I currently live in Portland, Indiana.
I am thankful to be joining the Run for the Fallen family as we bring honor and remembrance to Indiana's military fallen and their families.
Frank is originally from Alaska, but has put down roots in Indiana. A non-veteran, he is grateful for those who have served in our Armed Forces (including several members of his extended family). He also knows how fortunate he is that every time one of his loved ones was deployed they were able to come home.
Frank recognizes that RFTF is a tangible way to show gratitude. It is a solemn privilege to run in honor and remembrance of Cameron, Nicholas, David, Alec, and hundreds of other soldiers who paid a staggering price in service to our country.
I am thankful to be joining the Run for the Fallen family as we bring honor and remembrance to Indiana's military fallen and their families.