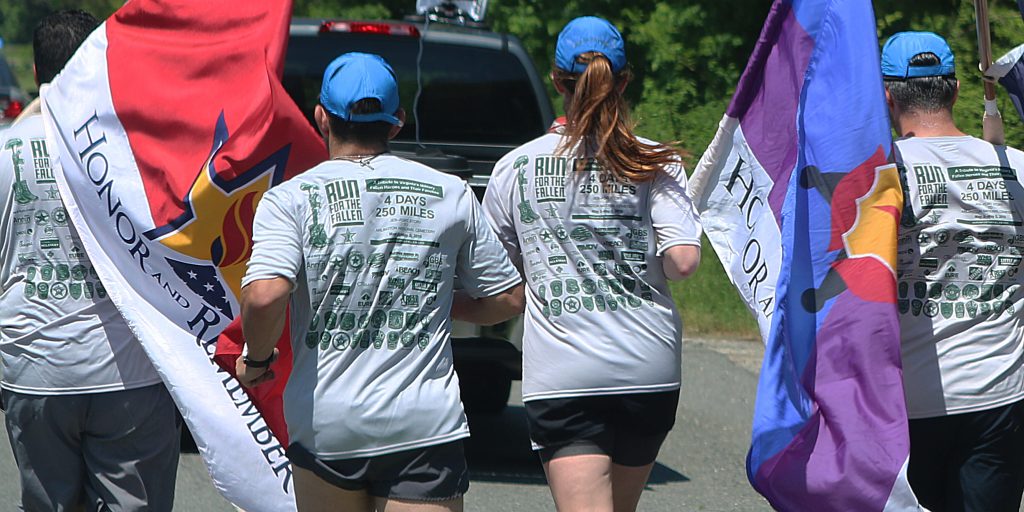 Sponsors/Donations....
We are seeking sponsors/donations to help offset the cost of event expenses and to assist in providing support, hope and healing to those who grieve the death of a loved one regardless of relationship or circumstance.
All sponsors/donations will be recognized on this page and In addition, all "Diamond, Platinum and Gold Sponsors"  will also be printed on the Run shirts if time permits.
All donations collected above the needed expenses will be used to further the national mission of Honor and Remember, a 501(c)(3) charitable organization, dedicated to the public recognition of our Fallen Military and their Families.
Donations may be made online by clicking here, visiting our crowdrise page or by mailing a check to:
Honor and Remember - Indiana
c/o Indiana Run for the Fallen
P.O. Box 21
Eaton, IN 47338

Diamond Level Sponsors...

Platinum Level Sponsors...



Bronze Level Sponsors...
Andrew S. Barker            Amanda Staling               Angie Waters
Charlene Parsons            Jeanette Miller                 Kevin Wentz
John Butler                      Matthew Goldsworthy    Heather Adms