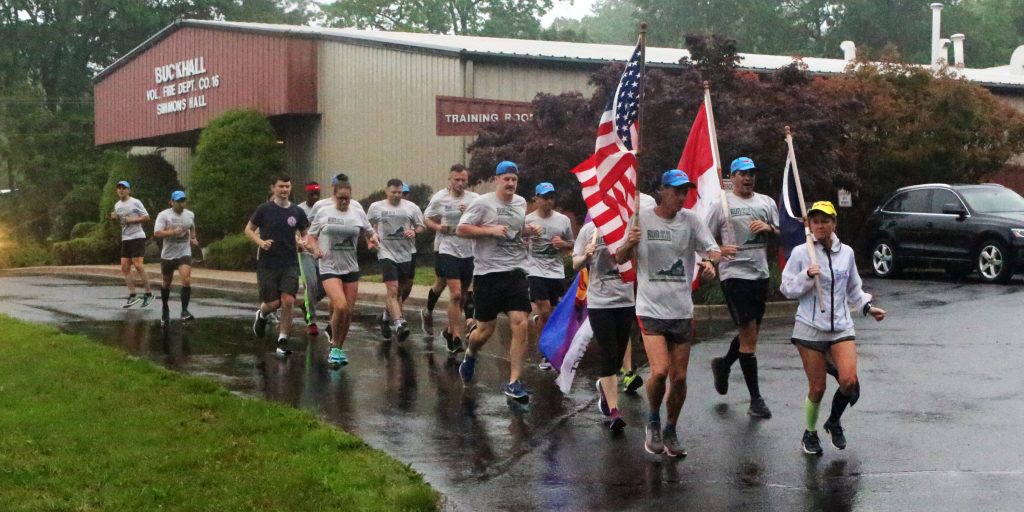 INRFTF Route Directions – May 8-10, 2020
Day 1 – 52 miles
7:30am Start at Allen County War Memorial Coliseum, 4000 Parnell Ave. Fort Wayne, IN
South on Parnell Ave
West on E. State Blvd
South on Clinton Street / U.S. 27 into Portland
Ending at Freedom Park in Portland
Day 2 – 58 miles
7:30am Start Freedom Park Portland-IN
North on S Meridian St
West on W Water St
State Road 67 South
West on IN State Road 28
South on IN Old State Road 3
South on Broadway Ave. / Martin Luther King JR Blvd.
Wysor St. to Walnut St.
Walnut to Main St.
West on Main to Kilgore/SR 32
Continue West on SR #32 going through Yorktown-Daleville-Chesterfield to SR 9 Anderson
South on SR 9/Scatterfield Rd. to 53rd St.
West of 53rd to Martin Luther King Blvd.
​Left on Martin Luther King Blvd to SR 38/67
Stop day #2 HM #110 (past I-69 on SR/38/67 overpass)
Day 3 – 30 miles
7:20 a.m. Anderson to Veterans Memorial Plaza downtown Indianapolis
Continue West on 53rd Street
South on Dr. Martin Luther King Jr. BLVD
Continue South onto 38
Merge onto 36 / 67
West on E. 56th Street
South on Binford Blvd becoming Fall Creek
South on Meridian Street
Finishing at the Veterans Memorial Plaza, 501 N. Meridian St.
Indiana "Run for the Fallen" will kick off on Friday morning, May 15, 2015, at 7:30 a.m., with a "start" ceremony at the Allen County War Memorial Coliseum, Ft Wayne for the three-day 140 mile run through many cities and counties throughout Indiana including Ft. Wayne, Decatur, Berne, Geneva, Portland, Redkey, Albany, Muncie, Yorktown, Daleville, Anderson, Pendleton, Lawrence to finish on Sunday May 12th  at Veterans Memorial Plaza downtown Indianapolis, at 1:00 p.m.